If you are looking for a city to live in Vietnam, Danang is definitely worth considering. With its beautiful beaches, stunning mountain views, and plenty of activities to do, Danang is one of the most popular cities in Vietnam. In this blog post, we will take a look at what makes Danang a great city to live in and explore what you can do while you are there. We will also touch on the cost of living and how to live in Danang. So, if you are looking for a city to call home, this post will give you all the information you need to make an informed decision about living in Danang.
A Trail Of Danang City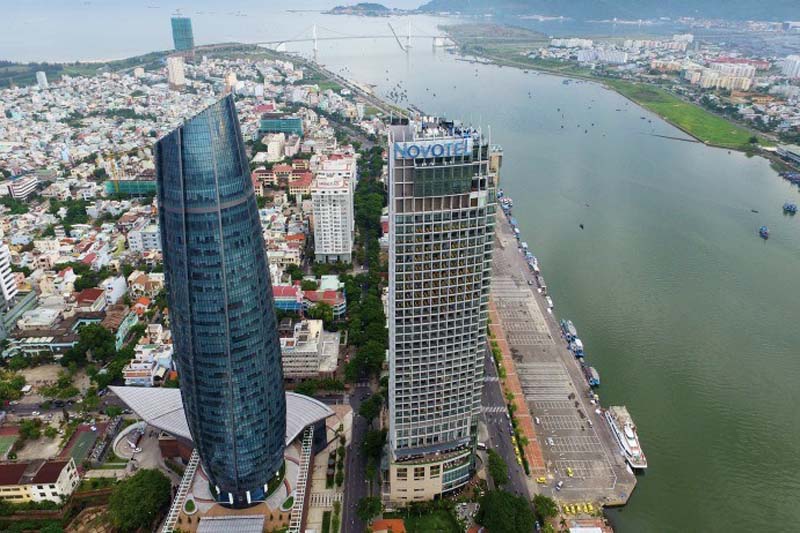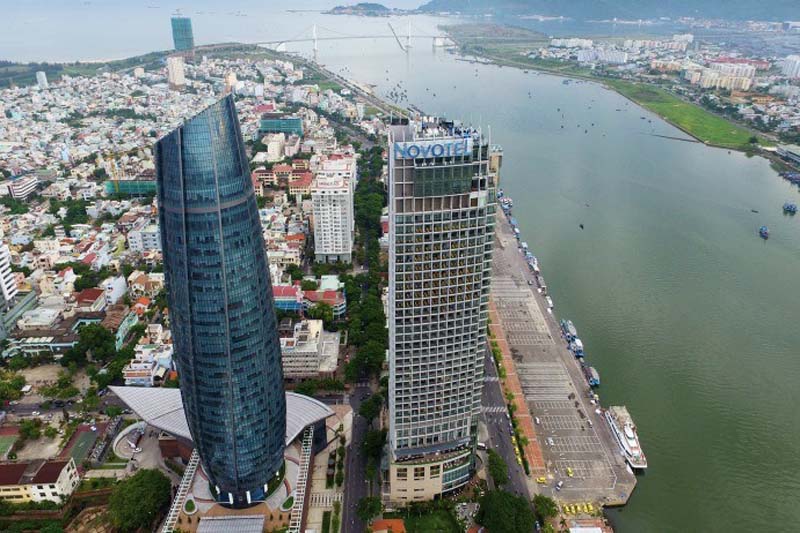 Danang-a city that is worth living in. Whether you're looking for a stunning beach getaway, fascinating historical sights, delicious local cuisine, or exciting nightlife – Danang has it all. With its natural beauty and bustling atmosphere, Son Tra Peninsula is the perfect place to start your Danang exploration.
Once you've arrived in town, take a hike to find the hidden gems of Son Tra Peninsula. From there, venture out to explore some of Danang's most popular beaches – from tranquil Sok Ha Beach to lively My Khe Beach. Sample some of the city's traditional cuisine at one of its many local restaurants. Then take a break from the sun and enjoy some of Danang's vibrant nightlife options.
Continuing your city exploration will let you explore some of Vietnam's most iconic landmarks: the Marble Mountain and Han Riverview Park for example. Dragon bridge and Lady Buddha statue offer beautiful panoramic views that are sure to inspire creativity and relaxation at the same time. If you're feeling adventurous, hop on a boat trip down the Han River for a scenic journey into nearby islands. No matter what you do in Danang-a city worth living in!
What To Do In Danang?
Danang is home to a number of attractions, and if you're looking for ways to spend your time there, here are a few ideas:
1. Visit the Cham Museum: Located in the heart of the city, the Cham Museum is an excellent way to get to know the culture and history of Danang. It houses a wonderful collection of sandstone and terracotta sculptures from the ancient Champa kingdom, which ruled the region from the second to fifteenth centuries.
2. Explore the Marble Mountains Located just south of Danang, the Marble Mountains are a collection of five limestone and marble hills that are simply stunning. These limestone trails and hidden caves offer wonderful views of the beaches below – and of course, the city itself. You can explore the network of tunnels, relax by the riverside, and enjoy the stunning scenery.
3. Take a Boat Trip to Son Tra Island Located about ten kilometers offshore of Danang, Son Tra Island is known for its diverse flora and fauna, including over 300 bird species. You can take a boat tour to visit the many temples, pagodas, and monasteries on the island, and even explore its mangroves, monkeys, and wilderness Another popular sight on the island is the Linh Ung pagoda, built in the 18th century. This is one of the most recognisable structures in Danang and is a wonderful example of traditional Champa architecture. It also boasts a large statue of Buddha at its entrance.
For adventure seekers, there are plenty of activities to enjoy on Son Tra Island. You can hire a kayak and explore the coastline, go snorkeling and search for exotic sea creatures, or take a hike to the top of the mountain and admire the stunning views. The island has many historical relics, and you can visit the ancient ruins and learn about the local culture
Son Tra Island is an excellent destination for a getaway, with plenty to do and see Whether you're looking for relaxation or adventure, this island has something to offer everyone!
Cost Of Living In Danang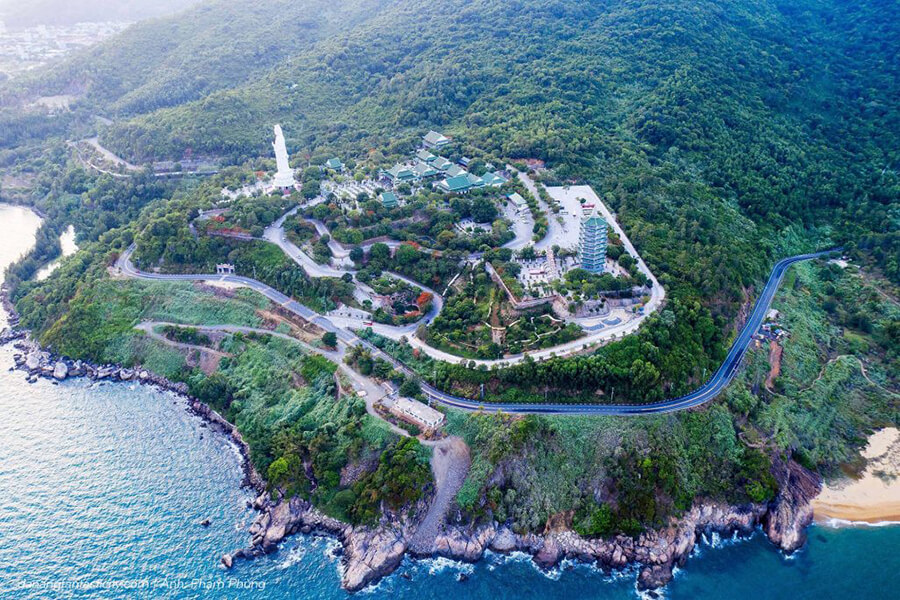 The cost of living in Danang can vary depending on your lifestyle and budget. However, in general, the city is quite affordable. Rent for a one-bedroom apartment in the city center can range from $300 to $500 per month. Food and transportation costs are also relatively low. A meal at a mid-range restaurant will cost around $5 to $10, and a one-way bus ticket is only $0.50. Of course, if you want to live a more luxurious lifestyle, the costs will be higher. But overall, Danang is a great option for those looking for an affordable place to live.
Danang also has a number of cultural attractions that are easy on your wallet. From ancient temples to lively night markets, there's something for everyone to enjoy at a price that you can afford. In addition to cultural attractions, there are plenty of recreational options available in Danang – from hiking and biking trails to fishing and diving spots.
Finally, if you're on a budget, don't worry – Danang has you covered. There are several affordable housing options available as well as several international schools that will fit any student's budget. Plus, with so many day trips and activities within easy reach, there's never been a better time to call Danang home!
Sports And Nature In Danang
Danang is a beautiful city in central Vietnam that offers a wealth of opportunities for visitors. Whether you're seeking sports, leisure activities, or sightseeing spots, Danang has something for you. From stunning beaches and majestic mountains to a variety of tourist destinations and exciting sporting events, Danang has something for everyone. Here are five reasons why Danang is worth living in:.
1. Danang's Beaches and Mountains: For those looking for an easy day out on the beach or some challenging sports action, Danang has it all. From gentle waves and sandy shores to lush forested slopes and rugged coastlines, there's plenty to see and do in the city's coastal areas. If you're looking for a more scenic location, head inland to explore the city's mountainous regions – they're simply stunning!
2. Cultural Experiences abound: Whether you're interested in traditional Vietnamese culture or want to experience some of Southeast Asia's most popular festivals – like Diwali or Tết – danang has something for you. There are also plenty of modern attractions available if you'd like to take a break from the sights and sounds of nature.
3. A vast range of outdoor activities: Whether you're looking for shopping opportunities (including world-renowned luxury brands), delicious local cuisine, exhilarating mountain biking trails, or simply some peace and quiet away from the hustle and bustle of daily life, danang has something special on offer for everyone. And if extreme sports aren't your thing? No problem – there are also plenty of leisure activities available such as golfing, hiking (both easygoing strolls around town as well as more strenuous trails), swimming at nearby lakes and rivers (complete with parasailing!), as well as various amusement park rides that your whole family can enjoy together!
4. Year-round events: If sport isn't your thing but want to experience all that danang has to offer during one particular season or another – be it hot summers with endless beach parties or crisp winter days full of festive celebrations – there's always something happening! From football tournaments and marathons to cultural events like opera performances or art exhibitions – there really is something for everyone in danang year round!
5. Perfect mix of natural beauty & urban vibrancy: No matter what time of year it is – whether it's bright sunshine hours enjoying sandy beaches while listening to serene ocean waves crashing against the shoreline; chilly winters when snow-capped mountains stand tall.
Danang City At Nighttime
If you're looking for a beautiful and exciting city to visit, look no further than Danang. This vibrant city is packed full of attractions that will leave you wanting more. From the stunning beaches and lush landscape to the nightlife and restaurants, there's something for everyone in Danang. Plus, with so many different water sports activities available, you'll never get bored in this lively city.
If you're planning on visiting Danang during the daytime, be sure to check out some of the attractions that are available in the city. These include the Dong Duong Church and Museum, which tell the story of Vietnam's Christian heritage, as well as Hoi An Ancient Town which is home to a variety of temples and Nguyen Dynasty tombs. If you're looking for something more active, there are plenty of options for hiking and cycling around town.
Once night falls over Danang, things really start to come alive. The city comes alive with restaurants serving up some delicious Vietnamese cuisine, as well as bars offering a wide range of drinks and nightclubs pumping out some great music. There's also an abundance of shopping options available at night – everything from souvenirs to high-end fashion items. And if you're looking for something special or unique, don't forget about all the events happening in Danang throughout the year!
How To Live In Danang?
If you're looking for a beautiful and affordable city to call home, look no further than Danang. This bustling city has it all – from stunning natural attractions like the Ba Na Hills and Marble mountains to world-renowned night markets and vibrant neighborhoods. Plus, with cost of living that's very reasonable, there's plenty of money left over to enjoy all that Danang has to offer.
To make life as easy as possible for you when living in Danang, there are a variety of facilities and amenities available. These include banks, supermarkets, hospitals, schools, cinemas and more. You'll also find many places of interest nearby – such as the Son Tra Peninsula and the Marble mountains – so you can explore on your own or take advantage of one of the many tours that are available.
When it comes to dining and entertainment in Danang, there's no shortage of options. From delicious local fare at family-friendly restaurants to international cuisine at high-end establishments, there's something for everyone. And if nightlife is your thing, danang has plenty going on too – from nightclubs to live music venues. There's also a wide range of shopping options available in Danang – from souvenirs at traditional markets to upscale boutiques found in nicer neighbourhoods.
So what are you waiting for? Come live inDanang!
Danang City is a great destination for travelers of all types. It offers a variety of activities and attractions that can suit any type of traveler. There are plenty of things to do, from taking in the city's historical sites, exploring its diverse culture, or enjoying the wide array of sports and nature available in the area. Danang also has a low cost of living, making it an ideal place for expats looking to live in Vietnam. Whether you're planning on visiting or living here, Danang City will provide you with an unforgettable experience! So, what are you waiting for? Come and explore this vibrant city today!